One thing that the videogame industry lacks is honesty, and just that has been the presentation of Borderlands 3 in society . One day they revealed their departure date and the other we could see their gameplay. This third part is presented not only with honesty, but also with humility. The Gearbox video game does not want to revolutionize anything, not even evolve, wants to be a funny shooter looter, without micropayments, with a story and lots of fun. No more Olé for him.
Borderlands 3 will arrive on September 13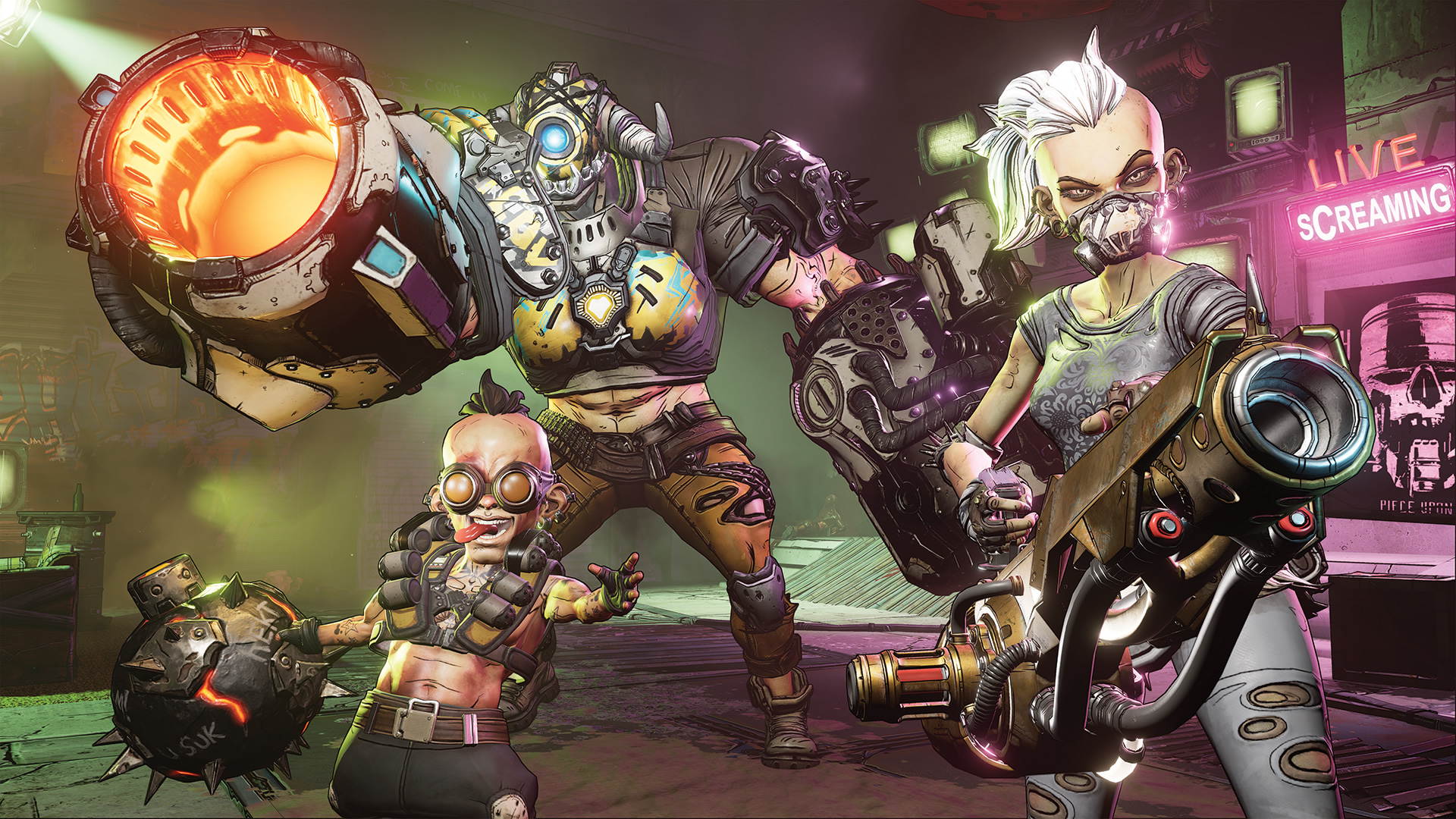 I am tremendously bored of video games that present themselves as if they were the cure for cancer or the most transcendental experience of your life. It is easy to recognize them; most are presented with the slogan: 'what would you do for …?' What would you do for love, for peace, for protecting those you love, for your good kinder … Others show you bombastic video cuts in slow motion, nolanian music or features that will not be implemented later. And then there is Borderlands 3 , which is presented clearly and without hiding. Fuck, it's refreshing, do not you think?
Borderlands 3 will arrive on September 13 with the same as always: a multiplayer to four, much looting, shooting, exploration, some role and sense of humor. Its appearance is the same, its development will be identical, but everything is a little better. We will not only explore Pandora, but also other worlds. The skill trees will be bigger, the gunplay has been improved and we have a new bad guy; to two in this case. We will face a pair of twins who want to get a fat gun to send the universe for a walk. Mola.
And we have all known this in the best way: through an event in which press and other content generators have gone, they have tested it and extracted gameplay. I was afraid that Borderlands 3 would like to approach Destiny or Anthem in their business model or in that imposing grandiosity that is already tiring, but it is not like that. Borderlands 3 is not another thing that Borderlands 2 but with more things , more expanded and with a new plot.
The improvement that is felt in the AI
There is only one thi
ng that I have not liked in everything that has been shown: the little improvement that is felt in the AI ​​of the enemies and how they relate to their world to assault us. They still look like pieces of meat that they shoot to get things; but that has always been Borderlands.
In summary, I hope this honesty extends to more titles . I wish more games wanted to be just video games and not the great experience that will change your life. It's hard enough to make good games.
You may like more or less their peculiar sense of humor, their way of raising the progression, the enemies and even their playable mechanics, but the Borderlands saga stands out even years later over the proposals that I mentioned before in many sections . If you have not played ever right now you have all the games on Steam with all the additional contents thrown in price , with the recent arrival of a great update for the first game that improves its visual and mechanical section, and surely in console you can also find some offer or pull subscription services (PlayStation Now, for example, has some of them). My expectations with Borderlands 3. They are very tall, but because they have a powerful baggage to rely on. Prepare for the booty.